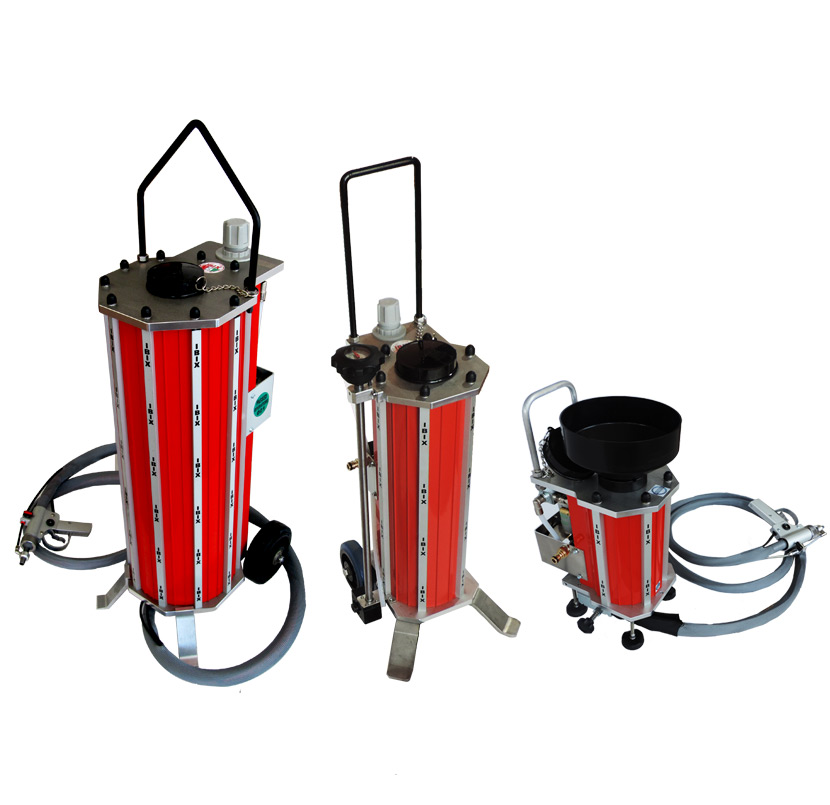 SELECTIVE MICRO-AIR ABRASION
IBIX in Conservation field
IBIX is able to provide technological solutions for conservative cleaning works in compliance with the Italian and European legislation on the cleaning of historic surfaces (UNI Beni Culturali 11182/2006).
The Philosophy
Each historical building is made of UNIQUE materials. Therefore, it is not possible to standardize cleaning procedures. A scientific approach to the problem provides the best possible result for each specific case. Our goal is to propose an integrated cleaning system based on in situ diagnostic investigation and on preliminary tests for the optimization of the intervention techniques.
The Method
IBIX cleaning methods reduce chemical and mechanical surface stress thanks to the adjustable operating pressure of material flow, grain size and hardness of the media which are selected according to the different surfaces. Media is also chosen according to its total bio-compatibility and suitability to the operator and environment.
Trilogy
Triple operating (H2O/Dry/Helix) air-cleaner for ecological, micro-air abrasion, soda blasting.
Two ways of using water. Water can be used to avoid dust and also as an abrasive together with other media. In this way results of the cleaning process will be outstanding.
IBIX H2O selective cleaning system
The HELIX system has been developed specifically for conservative restoration. The helical vortex flow assumed by the media, thanks to the special patented vortex generator, gives maximum delicacy to the micro-abrasive action of the system. A combination of the Venturi effect is obtained thanks to the special outbound conical shape and its spinning coil vortex movement allows to significantly reduce the compressed air demand and to increase the contact area.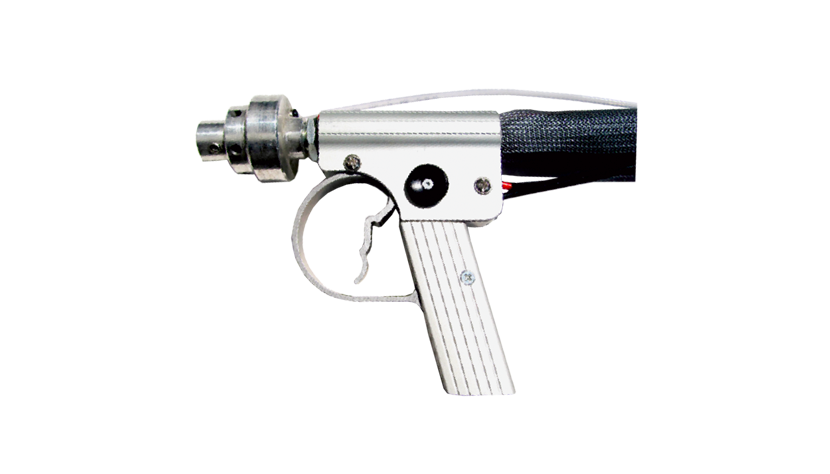 Helix spinning coil vortex cleaning system
Double operating wet/dry technology that allows the vaporization of the exiting water out of the nozzle by wrapping the flow of the media around a finely micronized water bell for the total elimination of any powders released from the surface. It offers excellent performance in the field of urban cleaning combined with the use of carbonates (graffiti removal, chewing-gum, etc.).
Available equipment
Double mode water supply, in vaporization to reduce the dust or as an abrasive mixture with IBIX ecological media.
Compressed-air pipe + media + water (length: 3m + 10m Extension cord) with "Quick Connect" quick-fixing system
Double gun: H2O + patented HELIX SPINNING COIL VORTEX System
Conical bottom tank: it improves the inert's flux and avoid different Inerts contamination
Blending Valve with Tungsten Carbide hose-fitting (high abrasion resistance) and "Quick Connect" fixing system.
Optional
HELIX cones kit (Ø int. mm 4-6)
Cylindrical nozzles box (Ø 2-4,5 mm) and Venturi (Ø 2,5-4 mm)
Nozzle kit "Long Nozzle" in order to increase the abrasive jet intensity (available with 3mm cylindrical diameter – 4mm Venturi)*
* The "Long Nozzle" is essential for the IBIX extractor fans' use.
ECOLOGY: A COMPANY VALUE
Eco-friendliness is one of the values at the base of IBIX Special Cleaning corporate vision. Eco-friendliness translates into a series of practices aimed at protecting and preserving historical and architectural heritage and fully protecting surfaces and operators as well. The IBIX system, has been designed to cause little environmental impact since it minimizes waste and pollutant production and uses only non-toxic and recyclable elements.
IBIX ECOLOGICAL MEDIA
The IBIX method is based on respect for the environment and surfaces. For this reason, IBIX has developed a totally eco-friendly technology with low environmental impact. IBIX equipment offers a wide range of environmentally friendly media to ensure maximum operational efficiency and respect for nature.
Vegetal media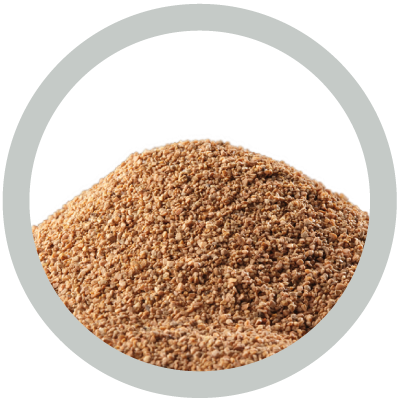 Almandine
Carbonate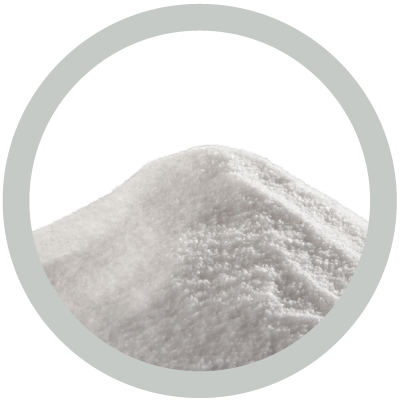 Contact Us!
A team of dedicated professionals will answer to all your questions.